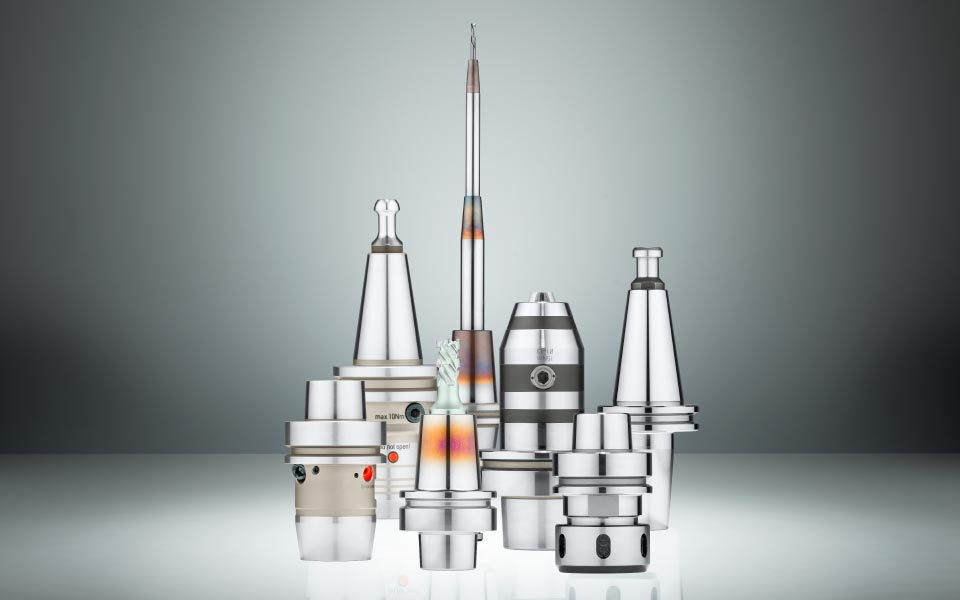 Website_Artikel_Unterseiten_Bilder_Spannfutter
Collet chucks
High-precision HSK or SK collet chucks for collets type OZ (DIN6388B) or ER (DIN6499). Delivery including collet nut.
Hydro expansion chucks
Precise hydraulic expansion chucks for shaft tools. Suitable for clockwise and counterclockwise rotation. Easy handling when changing tools thanks to the closed hydraulic system.
Very high clamping force for transmission of high torques (250Nm for 25 mm shafts) Suitable for high speeds, no centrifugal forces as with collet segments
Shrink chucks and shrink extensions
Shrink chucks are made of heat- resistant special steel for a particularly long servicelife and dimensional stability. The concentricity is a maximum of 0.003mm for an unmatched high milling surface quality. Shrunk tools have maximum holding power and rigidity.
Slim design for great processing depth.
CNC drill chuck
Simple handling and function with the highest precision.
Excellent concentricity and high clamping force.
Clamping security independent of the direction of rotation, short clamping and retooling times.